We are planning a Raffle of the NEW Johansen Windmill Hull # 5708 at the Nationals. (you do not need to be present to win) Tickets are $100 each. Click Here for details and entry form.
The latest edition of the eJouster is now on-line.
eJouster 2018 Summer
In this edition: Voting Ballot for By-Laws changes
Upcoming Events
Sign up on our
Events
page
June 15, 2018 =>
RHYC Down the River Race, Rock Hall, MD
June 16-17, 2018 =>
Windmill District 3 Mid-Atlantic Championships, Rock Hall YC, MD
July 18, 2018 =>
Junior Windmill National Championship, Rock Hall YC, MD
July 19-22, 2018 =>
Windmill National Championship, Rock Hall YC, MD
Windmills FOR SALE!
There are several very good boats available as well as some that need some love.
Check the listings in the
FOR SALE
section.
Visit the
Windmill Class Association
Facebook page for the latest in Windmilling news.
Latest revision of the
CONSTITUTION OF THE WINDMILL CLASS
1978 Midwesterns Revisited (by Craig Tovell) -
Windmill Wonder Years
New Fiberglass Windmills are available! &nbsp
Read the letter from Ethan
Here is a Price Sheet for the new boat.
And a Parts List.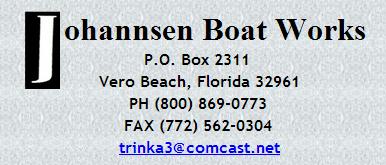 Pictures are in the Photos section: New Johannsen Windmill!! 5700
File Photo: 2012 Midwesterns
The View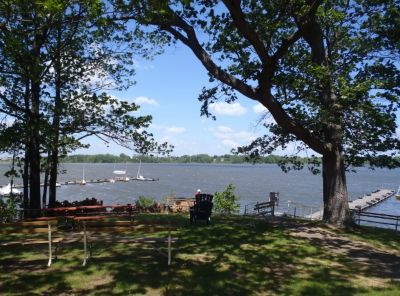 The Windmill is a 15 1/2 foot, 2-person racing dinghy designed by boat-builder Clark Mills in 1953. Having designed the Optimist Pram in 1947, Clark saw a need for a 2-person high performance dingy that can be inexpensively constructed by amateur builders. The class has since evolved with the times to allow fiberglass construction and aluminum spars, yet both wooden and fiberglass Windmills remain equally competitive. The Windmill is a born racer. Its narrow, hard-chined planing hull provides high performance. Being a non-trapeze, non-spinnaker boat makes the Windmill accessible to a wide range of sailing skills.

Contact the class officers for more informaion.
Length Overall 15' 6"
Length Waterline (LWL) 13' 8"
Beam 4' 9"
Sail Area 119 sq. ft.
Draft - Board Down 4' 2" / Board Up 6"
Mast Height 20' 3"
Minimum Hull Weight 198 lbs
Portsmouth Ratings:
Level 89.7 Light air 92.3 Medium 91.4 Heavy 86.4
The Windmill Class is a National Association of Owners and Builders of the Windmill One-Design Sailboat. Clark Mills designed the Windmill to be a challenging and exciting boat for teens to sail when they graduated from his Opti design. Today the Windmill Class brings families together from across the country to enjoy the thrill of friendly rivalry on the water and camaraderie ashore.
Communications
The Jouster newsletter.
The class newsletter - The Jouster - is published quarterly. To receive The Jouster via an email link, sign up on the "Jouster" link in the menu bar above.

The Windmill Class utilizes Yahoo Groups for our communications.
You can go directly to the WINDMILL Group page by clicking here: Windmill Class Yahoo Group
The Windmill Class is also on Facebook using the name Clark Mills
Visit the wall to see what's new in Windmill Sailing